Privacy Professional
As a privacy professional you sometimes run into walls. Privacy as a subject is not at the top of the agenda of companies. Not even with directors, while they can be held jointly and severally liable if the company is damaged due to culpable actions. If entrepreneurs do not comply with the GDPR, they run a material risk, fines of up to 20% of their annual turnover.
It sounds like something unreal and difficult to check, but the Dutch Data Protection Authority does check it.
Last year, the Dutch Data Protection Authority imposed more than 2.5 million euros in GDPR fines, with an average fine of 600,000 euros. It concerns a total of four fines. The number of investigations into violations of privacy rules increased fivefold to 110.
AP records most data breaches for the Accountancy and Finance sector.

Data breaches occur regularly in the accountancy sector. The numbers speak volumes. Since 2016, the Dutch Data Protection Authority has reported most data breaches for the accountancy and finance sector. Together with the healthcare sector, they are lonely at the top in that area. That is painful, because accountancy firms in particular manage very privacy-sensitive personal data. Financial information is of course very sensitive to privacy, but the BSN is also very popular. For example for identity fraud. Also think of things such as photocopies of passports that organizations from this sector often process. In addition, the previously mentioned exemplary function cannot be reconciled with a data breach.
Entrepreneurs must demonstrably comply with the GDPR.
The GDPR requires entrepreneurs to demonstrably comply with privacy legislation. This means that they must register what they do with personal data. In a so-called processing register.
The reputation / image damage that occurs in a data breach can be many times more serious than any fine.
The help of the privacy professional is called in for the set-up and maintenance of this privacy administration. In addition to a processing register, a complete privacy administration also includes registers for data leaks, access requests, measures, … etc.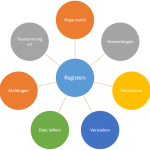 Administration is essential
The next step is to conduct a periodic risk analysis of the privacy situation at companies for the purpose of discussion with the client.
With a complete privacy administration you can enter into risk discussions with your clients.
Relieved from privacy administration
Thanks to the Pact-privacy® portal, you can take over a complete privacy administration for each of your clients.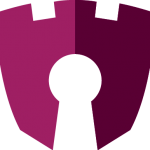 The portal has the look & feel of your office and is therefore familiar for your clients.
Easy and simple privacy administration
Our online privacy administration, with templates and wizards. makes it easy to get the privacy administration of your organization in order.
Thanks to clear instructions, Pact-privacy® can be completed and updated quickly and easily by a privacy officer. Tailored to your needs Pact-privacy® is a complete product with handy wizards and pre-filled templates.
During the demo we like to give as much thought as possible to the solutions you are looking for. Discover in our product tour which features you would like to hear more about.
---
Want to look around yourselves?
Can't wait to click around in our product yourself?
No problem! Try Pact-Privacy® free for 30 days, No strings attached.
---
Frequently asked questions
Do you want to offer this cloud software to your clients?
That is possible, the software can be resold at interesting conditions.
Do you want your own portal, recognizable to your clients?
Of course your own privacy administration with all your clients in 1 overview.
---
You have a question?
---
DPO data protection officer register FG functionaris gegevensbescherming Accountant Adviseur privacy officer Accountants Kantoor Bedrijfsadviseurs Administraties en Fiscaal Adviseurs Belastingadvies Administratie fiscalist salarisverwerking Belastingadviseurs